Covenant Love Community School's staff and faculty are the heart of our school.  Each teacher has a passion for teaching, encouraging, and mentoring students.  Thanks to our low student-teacher ratio, our teachers can develop meaningful relationships with their students.  They engage every student by accommodating different learning styles and encouraging cross-disciplinary learning.  Through the example set by our faculty and staff, students learn how to integrate their Christian faith into all areas of life.
Pam came to CLCS as a student teacher in 1978, and the school became a life-long calling. In her 30+ years at the school, Pam has served in all areas: teacher training, classroom instruction, tutoring, administration, and curriculum & policy development. She entered the role of assistant principal in 1996 and later became principal in 1999. Pam loves working with the extremely committed group of people at CLCS. She is a visionary with a passion for children, families, and education. Pam and her husband have three adult children, all of whom attended CLCS. She is an avid reader and as such, is passionate about building a dynamic and engaging school library filled with exciting resources.
Dorene Sorensen
Science 5th & 6th grade, Administrative Assistant
Dorene has been our 5th & 6th grade science teacher since 2013, and also works in the office as Administrative Assistant. Dorene attended SUNY Cortland where she obtained her degree in Elementary Education. She has been married for over 25 years and has five teenagers in her home, two of whom are CLCS alumni. Dorene and her husband have been foster / adoptive parents since 2000. Their family is also very involved in Scouting, where Dorene has served as a Scout leader since 2009, and been a science instructor for the Cub Scout Day Camp since 2010. She joined our staff after seeing the wonderful work God is doing through CLCS to help children like her sons learn and grow. Dorene enjoys reading mysteries and English literature, crafting with any type of paper or fiber, and gardening.
Larry Cleek
7th & 8th grade Homeroom, Pastor
Larry is the head pastor of Covenant Love Community Church as well as the 7th & 8th grade homeroom teacher. He currently teaches Bible, Life and Physical Science, and Health. As a teacher with over 25 years of experience at all age levels, he enjoys the freedom to teach from a Biblical worldview and to share the life of God in every subject area. Larry received his B.S. from Creighton College in Memphis, TN prior to attending Westminster Theological Seminary in Philadelphia, PA. Larry and his wife have four adult children, all graduates of CLCS, and many grandchildren. In his spare time Larry enjoys calligraphy, reading, woodworking, and camping.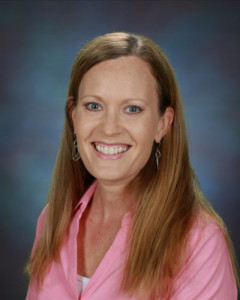 Jeannie Waxenfelter
Office Manager, Staff Support, Librarian
Jeannie joined the staff at CLCS in 2010. In 2014, she and her family moved overseas, where she taught ESL classes. Upon returning to the States during the summer of 2017, Jeannie was excited to return to CLCS full time. Jeannie currently works in the office, supports staff as needed, and teaches weekly Library classes. She graduated from Arkansas Tech University with a Bachelor's in Rehabilitation Science, and a minor in Psychology. Her background is in Social Work; with Child Protective Services, and with the elderly in Adult Care Services. Jeannie loves being at CLCS because the teachers and staff are authentic in their desire to know and follow God. She has two lovely daughters who both attended CLCS. Outside of school, she enjoys photography, reading, music, dancing, and spending time with her family and friends.
Hildy joined our staff in 2014 after being an enthusiastic parent volunteer for several years. She serves as our school nurse. Hildy is grateful for the Christ-centered, loving atmosphere of spiritual and academic growth that characterizes CLCS. Her educational background includes a B.S.N. in nursing at the University of Colorado and an M.S.N. as a Pediatric Nurse Practitioner from the University of Texas. Hildy has two children, both of whom are graduates of CLCS. She enjoys ministry with her husband, who pastors the First Ithaca Chinese Christian Church, and being with her children and dogs.
Mark Stupke
PE 3rd & 4th grade, Business and Property Manager
Mark teaches Physical Education to 3rd & 4th grade. He is the school's financial overseer as well as the church's business and property manager. He joined the church staff in 1988, with eight years of prior experience in accounting. He loves the interaction between staff and volunteers, who are working together to help parents educate their children. Mark and his wife have three grown children who are CLCS alumni and eight grandchildren, three of whom attend CLCS. He enjoys hunting, fishing, boating, and spending time with his family.
Ian Bateman
History 7th & 8th grade, PE, Environmental Education
An alumni of the CLCS class of 2008, Ian holds a B.A. in History from Grove City College. After volunteering at CLCS in the spring of 2016, Ian joined the staff full-time the following fall. In his free time, Ian enjoys music, sports, art, and reading.
Mary Johnson
Math 6th & 8th grade, School Bookkeeper
Mary currently teaches math for 6th & 8th grade, as well as serving as the school's bookkeeper. She was a volunteer math teacher for many years and had a prior stint as the school bookkeeper. Mary graduated from Cornell University with a B.S. in Agricultural Economics. Mary and her husband have four children, all of whom attended CLCS. Mary's pastimes include hiking, bicycling, cooking, and spending time with family and friends.
Tonika Jones
Spanish PreK - 8th grade , 7th & 8th grade support
Tonika teaches Spanish to our students at all grade levels. Known for her enthusiastic and energetic teaching style, she has helped instill a deep love and appreciation of foreign language and culture into our students. She also provides support in the 7th & 8th grade classrooms. Tonika graduated from SUNY Cortland with a B.A. in English Literature and Spanish Language. She served at SUNY Cortland as a residence hall director and as the interim coordinator of multicultural affairs for three years. She also assisted adults with developmental disabilities at the Franziska Racker Center and was an ESL tutor. Tonika greatly appreciates how life at CLCS centers around Christ and the leading of the Holy Spirit. In addition to teaching, Tonika enjoys crafting, worshiping, singing, and spending time with people who are precious to her.
Gail Felker
ELA 7th & 8th grade, Music
Gail is our 7th and 8th grade English Language Arts teacer, as well our Music teacher for all grades. She holds a BA in Elementary Education from Grove City College in Pennsylvania and a MA in Christian Counseling from Liberty University in Virginia. A pastor's wife and mother of four adult children, Gail comes with extensive experience in Christ-centered education and ministry. Gail home educated her own children from Kindergarten through grade twelve, published a Vacation Bible School curriculum and was a regular contributor for Homeschooling Today magazine. Gail absolutely loves teaching at CLCS. Gail and her husband reside in Ithaca where her husband pastors Christ Chapel. In her leisure time Gail enjoys sewing and gardening.
Kathy Mead
Art PreK-8th grade
Kathy is our Art teacher for PreK-8th grade. She has taught Art at CLCS since 1995. She loves the school's joyful family atmosphere, the enthusiastic students and staff, and the chance to work with creative children. Kathy has a degree in Elementary Education and Psychology from Mount Holyoke College. She and her husband have three adult children, all of whom are graduates of CLCS. Kathy spends her leisure time painting, gardening, sewing, camping, and reading.
Pat Lytle
5th & 6th grade homeroom teacher
Anita Wasson
3rd & 4th grade
Anita is our classroom teacher for 3rd & 4th grade. She has a B.S. in Elementary Education from SUNY Cortland and an M.S. in Rehabilitation Counseling from the University of Scranton in Pennsylvania. In addition, she holds a NYS permanent teaching certificate, and is an active member of the Dryden Teachers Center. Anita loves the school's family atmosphere, in which she has the freedom to pray, worship, and talk about the Lord with her students and colleagues. Anita is married and resides in Endwell, NY. She has two adult children. She also has one grandchild who is currently attending CLCS. Anita is passionate about international folk dancing, and she also enjoys bicycling, swimming, running, walking, and reading.
Andrea is our homeroom teacher for the Primary B classroom this year, after teaching 5th & 6th grade for many years. Andrea has been an active parent volunteer in multiple capacities at CLCS since 2008, officially joining our full-time staff in 2012. She is an alumni of CLC School (class of 1998). She received her M.S. in Educational Technology from SUNY Cortland and is certified in Childhood Education grades 1-6. Andrea's daughters are both alumni of CLCS. In her leisure time Andrea enjoys reading, camping, and spending time with her daughters.
Carol, our Primary B classroom teacher, is on sabbatical this year. She joined our staff in 2008. Prior to working at CLCS, she educated her five children at home for 17 years and served as the Christian Education coordinator for her church. Carol is a graduate of Cornell University. She loves spending time with children and is grateful to see the Lord at work in the students' lives. Carol and her husband have five adult children. When she is not teaching, Carol enjoys quilting, reading, bicycling, and walking outdoors.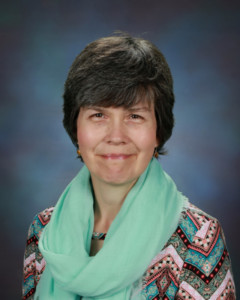 Andréa Lamb
Primary A (PreK & Kindergarten)
Andréa is our Primary A classroom teacher. She joined us part-time as 5th & 6th grade science teacher in 2006, and began teaching PreK and Kindergarten students full-time in 2009. She loves working with young children and encouraging their sense of wonder as they explore God's marvelous creation. Andréa graduated summa cum laude from SUNY Cortland with a B.S. in Education. Before teaching at CLCS, she spent six-years running a home day care. Andréa and her husband have been married for more than 20 years and have three older children; all three graduated from CLCS. Outside of the classroom Andréa plays flute and enjoys reading and gardening.
Barb Phelps
Hybrid-Homeschool Liaison
Barb has been involved with the school since 1978, initially as a parent volunteer in her children's classrooms and later teaching Art and Science. In 1989 she joined the staff, and has worked ever since in various administrative roles as well as teaching Math courses as needed. She received training as a biblical counselor and utilizes those skills as she serves at CLCS. She has a strong desire to support students, faculty, staff, and parents. She is married and has four adult children, all of whom are CLCS graduates. She and her husband are now raising four adopted school-aged children; two are current students, and two are alumni. In addition, two of her eleven grandchildren are currently enrolled at CLCS. During her spare time, she is the team leader with Cornell Companions Pet Visitation program at Cayuga Medical Center.
Alyssa Yengo
9th Grade Teacher
A class of 1992 alumni, Alyssa returned to CLCS as a teacher in 2020. She previously taught a variety of grades and subjects across the country, while following her husband's military career. With a BA in Geography and Economics and an MA in Education, Alyssa is the homeroom teacher for 9th grade, and teaches ELA and Global History. A mother to three daughters, Alyssa enjoys spending time with her family, running, gardening, and cooking.
Rob started volunteering in 2016, when his daughter entered the third grade at CLCS. He received a degree in CIS (Computer Information Systems) from TC3, and worked in the Computer field for ten years before retiring due to a military injury. Rob uses his understanding of technology to improve the quality of learning for students and teachers at CLCS. In his free time he volunteers at the Dryden Café, and enjoys riding his motorcycle, gaming and spending time with his family.