Welcome to PreK & Kindergarten!
2020/21 School Year update: We are not accepting applications for PreK this year because of the challenges posed by COVID restrictions. 
The Primary A Classroom is home to our PreK and Kindergarten students, and is a joyful and engaging place to learn. Our youngest students work and play in a caring environment and learn their numbers and letters through meaningful hands-on activities. Kindergarten student have two academic blocks each day, for Language Arts and Math. All children spend time each day drawing, writing, and exploring books. Self-expression through music and art is encouraged, and the classroom is well supplied with creative materials. There are many opportunities to develop gross motor skills through full body movement and outdoor play, as well as fine motor skills with activities such as painting, building with Legos and blocks, and using play-dough and Perler Beads. The children are encouraged to respect and care for one another, and to look to God's word for help in everyday situations.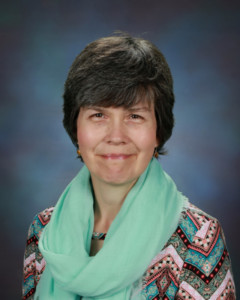 Andréa is our Primary A classroom teacher. She came to us as a volunteer in 2006, and began teaching full time in 2009. She loves the freedom to encourage a child's wonder at God's Marvelous creation. Andréa has a B.S. in Education from SUNY Cortland. Her background includes restaurant management, fine arts, and science. Before joining CLCS, she spent six years running a day care in her home. Andréa and her husband have three children who are CLCS graduates. At home she enjoys spending time with her family, gardening and tutoring using the Wilson Intervention System.
Bible time takes place in the morning after calendar and "settle in" time. The children hear the stories from The Beginner's Bible, over the course of the year. Certain stories are also presented using the Godly Play approach. Children learn to sing and sign key memory verses, and may pray for their concerns.
Resources:
The Beginner's Bible, Karyn Henley
The Jesus Story Bible, Sally Lloyd-Jones
Young Children and Worship, Sonja M. Stewart and Jerome W. Berryman
Our youngest learners are surrounded by a supportive and literacy-rich environment, which honors kid-writing and the efforts of young learners. The children are encouraged to draw, read and write every day in meaningful ways. Children love to write notes to classmates and family members and are delighted when they become experts at reading and writing important words like "mom," "dad," "I love you," and the names of their classmates. All students in Primary A learn a letter a week, and are exposed to print and cursive, using a multi-sensory hands-on approach. Kindergartners are taught phonics, using Fundations, Level K, as well as sight words, reading strategies and other basic LA skills.
Resources:
The Letter People, Abrams
Fundations, Level K, Wilson Language Training
Leveled Readers
Kid Writing, Eileen Feldgus, Ed.D., and Isabell Cardonick, M.Ed.
Learning Math in our classroom is always fun! All students practice number skills daily, during calender time. Cross body movement is incorporated into Math time using the Math & Movement program. This facilitates muscle memory and wakes up sleepy brains. Children are encouraged to discover mathematical relationships and to develop and use mathematical reasoning. Kindergarten students have a separate Math time each day.
Resources:
RightStart Mathematics – Joan A. Cotter, PhD, Activities for Learning Inc.
Math and Movement -Suzy Koontz
Teacher designed hands-on games and activities
We introduce students to basic social studies concepts, such as their place in the family, the school, and the community. Throughout the year the children learn about community helpers and historical figures such as Martin Luther King, Jr., as well as important events and holidays.
Children learn basic science concepts by experiencing, observing, and interacting with each other and their environment. For this reason, science lessons are designed to actively engage the children, and many lessons are incorporated into our Environmental Education time. Children observe cycles and changes over time, as they engage with habitats on the school property.
Teacher resources
"Cultivating Joy and Wonder" by Emily Hoyler & Linda Wellings, Shelburne Farms Project Seasons for Early Learners
Teacher designed activities integrated throughout the curriculum