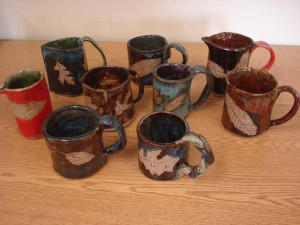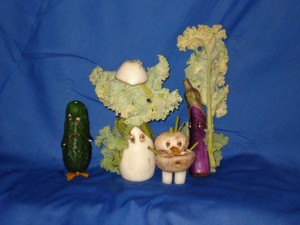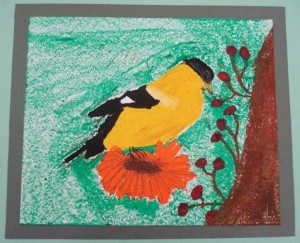 The CLCS Art Show is held at the end of May.
It's time to get ready for the annual CLCS Art Show! Every year at CLCS, towards the end of May, Mrs. Kathy Mead begins making hundreds of tape curls, neatly arranged on plastic trays. If you happen to pass by the Art room door and glance inside, you might even see students helping with this task, while they chat with Kathy. These tape curls have a very important job. They attach art work to colorful mats. The art work will be hung up to share with the school community, during the annual Art Show!
Preparation begins months before.
Mrs. Mead begins preparations months before the actual event. She carefully chooses a variety of projects from each student in grades PreK-8. For the students, this work represents many hours of creativity, exploration, contemplation, and sometimes even frustration! They are the pinnacle of each student's accomplishments from Art class, and are a joy to behold.
The Art Show is here at last!
Fast forward to the Art Show. While classical music plays in the background, students eagerly look for their work. Snacks and punch are served in the alcove; grapes and strawberries, crackers and cheese, and different kinds of cookies and treats. Parents and family members and friends follow along, and gaze in appreciation. "Can you believe how beautiful this is?" "Did you really make this?" "This is amazing!" There is a feeling of satisfaction in the room. Students know in their hearts that what they've created is very good. And there is thankfulness for our Art teacher, Mrs. Kathy Mead.